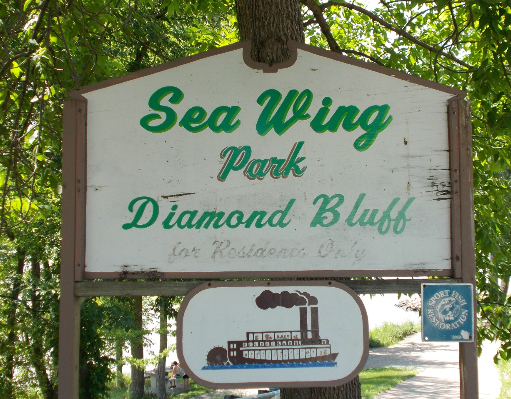 Come relax on our sandy beach, eat lunch on a picnic table, and watch the Mississippi roll by.
The story of the Sea Wing
On July 13, 1890 the Sea Wing, piloted by Capt. David Wethern, and carrying a local crew and passengers, departed the home port, Diamond Bluff, and proceeded on to Trenton and Red Wing.
After leaving Lake City that evening, violent winds capsized the vessel in Lake Pepin. Of the 215 passengers, 98 perished, 27 being from Wisconsin. This tragedy ranks among the worst recorded in USA inland waterways.
Read more about the Sea Wing disaster here